While using Obsidian, if you press CTRL-SHIFT-I (option-cmd-i for mac) then it will bring up the developer window. In the developer window, at the top left is an icon with a pointer in a box. This allows you to select elements on the screen and see how to refer to them and what styles. I will occasionally update this post with more pictures of how to do stuff.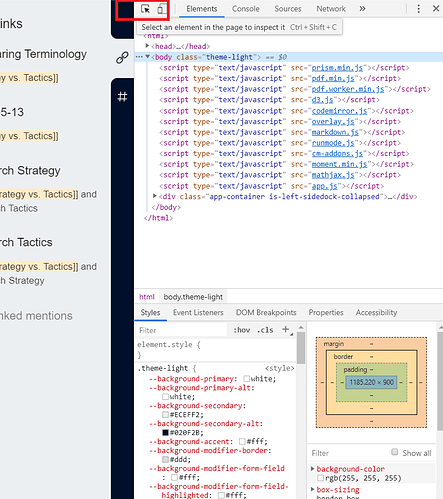 You can hover over items to see what they do and then click on an item to select it. Then go down to the styles section at the bottom of developer tools and scroll through the classes and styles invovled.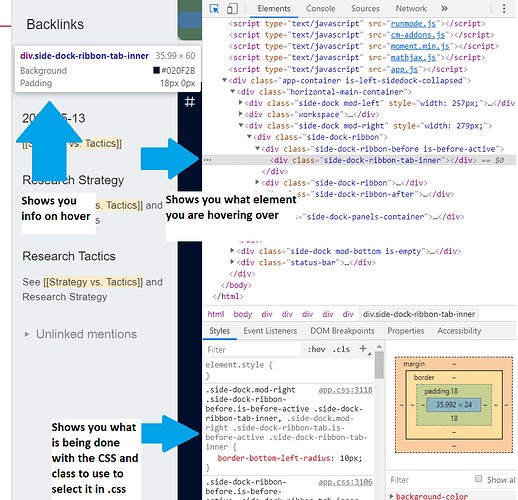 You can force elements into states to see what selectors to use for adjusting the CSS for that state.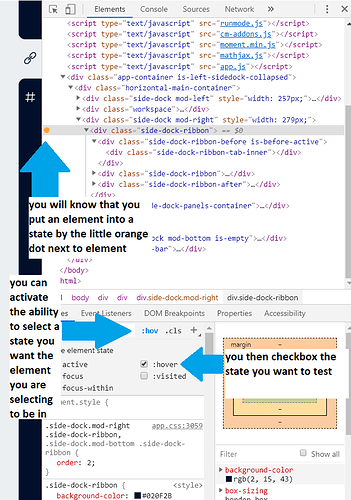 You can see the different selectors here