People have been creating cool graphs styles for their custom CSS, so I wanted to throw some of my ideas on here if anyone is interested. I'm a designer, so I'm more comfortable in Sketch/Figma than writing CSS I'd feel comfortable sharing. I would love if someone took these ideas and remixed them with their own ideas for custom themes.
First one I was thinking about is some sort of lightweight constellations / outer space styles on the graph view.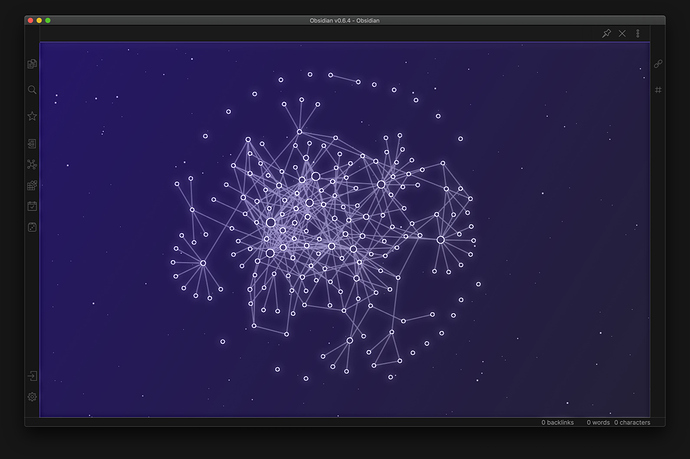 It's a simple gradient (w/ obsidian purples), SVG star background, and a glow effect on the graph. Would love to see a whole theme of subtle gradient outer-spacey dark mode vibes (inspired by the stars and gems on the current obsidian homepage).
No idea how feasible this is to implement in custom CSS. Would a subtle glow be a performance killer? The SVG stars and gradient seem pretty light-weight performance-wise.