I'd like to be able to specify the indent width inside the markdown editor. I type a deeply nested lists with very short items and it ends up very hard to tell what indent level I'm at.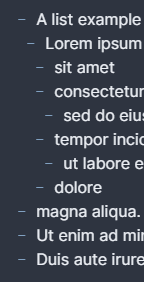 The relevant css class seems to be .HyperMD-list-line, but it looks like obsidian adds an absolute padding-left, which doesn't seem user-configurable.
Many thanks! Awesome app!