This starter kit is designed to get you hands on with using Scripture in a connected way in your personal notes. It comes with the Bible in markdown, formatted to get you engaging with Scripture straight away.
I am considering turning the kit into a course. If that sounds interesting to you, let me know through this short form.

Try out the kit on Obsidian Publish.

Download the Bible Study in Obsidian Kit (2.0 MB)

---
Version 2 includes:
The Bible in Markdown and a script to download other translation (also on github)
Benefits on practicing connected Biblical thinking in your vault
Getting started connecting Scripture
Inspiration for personal application with practical examples
Turning connected thinking into a discipleship tool
---
Sneak peak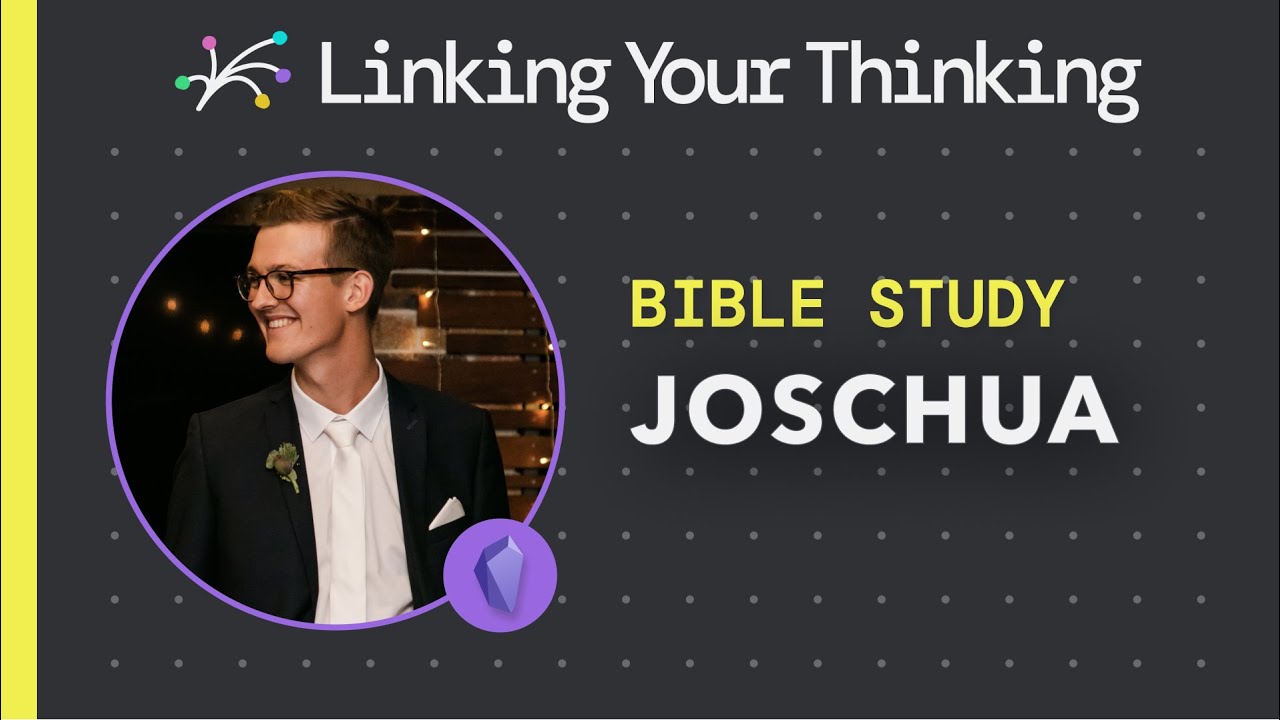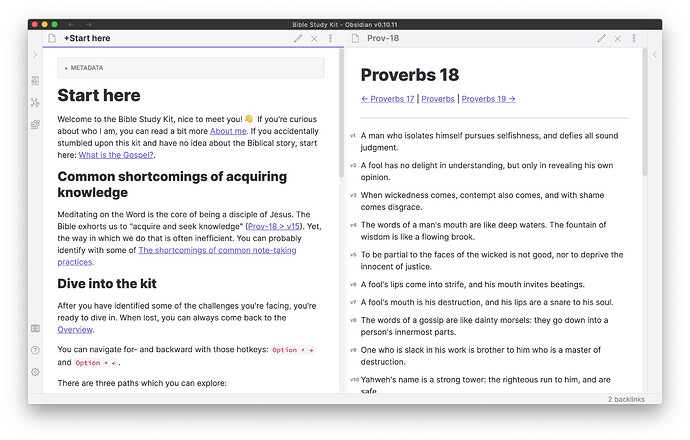 ---
Support
Wishing to reflect God's grace, all resources are free without any obligation. When gratitude for God's Word moves you to give, you can do so on Patreon or by buying me a coffee.
---
Acknowledgements
Thanks to @j.split, karlpalmer, @Lithou, @Mike and @nickmilo for their willingness to provide feedback. It made this kit a much better one.
A huge thank you also to all supporters on patreon.
---
I am looking forward to hearing thoughts and use cases below!