With a nod to the excellent work by Joschua, I present a reader-friendly, alternative format of the World English Bible.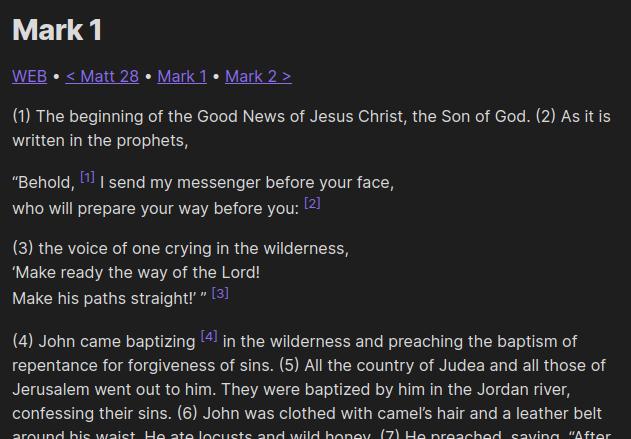 Preserves paragraph marks, footnotes, italicized sections, indents, and bolds the words of Jesus.
Chapter files are named for easy linking and also provide alias: for the full name
Navigation bars help you move around the text easily
It does not support linking to specific verses. That will take a plugin I haven't written yet!
To get it, download the latest build, or go to builds.sr.ht, click the top build and look for web-ofd.zip.
Feel free to drop comments if you think I've missed something!