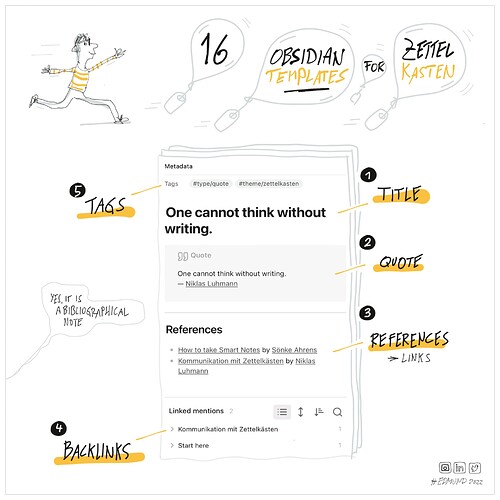 More than 9 months of personal learning about how to use Obsidian with Zettelkasten.
Here is my repository containing templates and scripts for Obsidian to support the Zettelkasten method for note-taking.
If you are not using Zettelkasten you may also benefit from:
Great add-ons for Zettelkasten:
What are your experiences from using templates?
---
More about the 12 Principles For Using Zettelkasten