Use case or problem
The new tabs feature is very useful, but like an internet browser, you can accumulate tabs very quickly. This makes it very difficult to scan, re-order and navigate them.
Proposed solution
If we could have the tabs displayed vertically - as is possible in the Microsoft Edge and Vivaldi browsers (or extensions for other browsers) - it would solve all of the problems.
e.g.
Normal

Vertical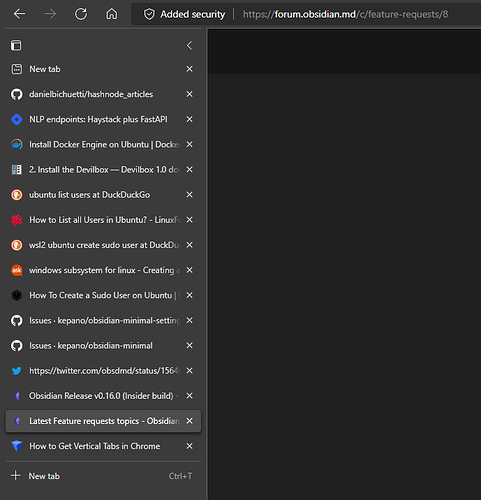 The tab bar is also collapsible, but shows in full when you hover, then hides again.
It can also be scrolled within, like other pane - such as the Files or Search tabs (animated gif below - click to watch).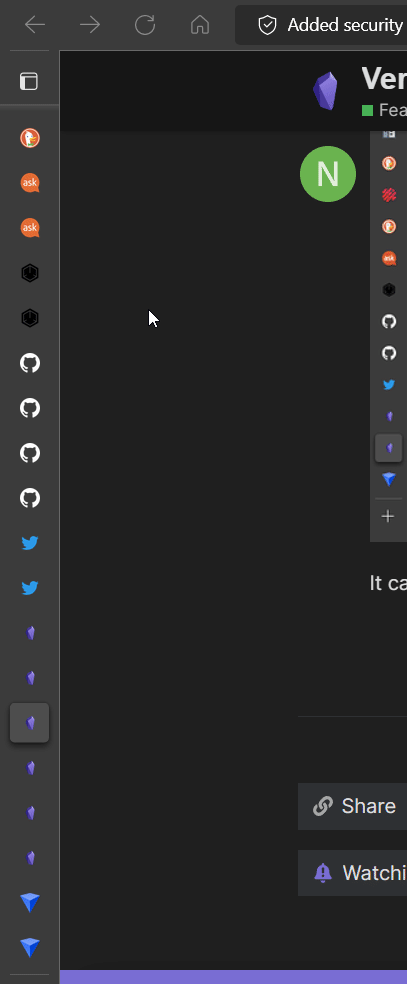 In fact, perhaps the best way to implement it is to make it use the same mechanism as the various side panel widgets, meaning that we could drag its icon around or put it in the left or right side panel. (this is what I'm referring to)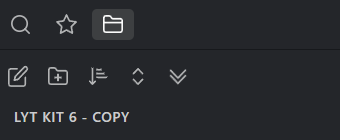 Here's one of many articles that describes the usefulness of vertical tabs in more detail: You Should Switch to a Browser With 'Vertical Tabs'
Current workaround
The new Tab Stack mode is a sort of workaround, but not really - it becomes unusable beyond maybe 10 or 15 tabs because of the large amount of vertical white/dead space. Also, it is hard to read the titles with their text being vertically-oriented