Vantage - Advanced search builder is now live and on the air via the Community Plugins gallery and on GitHub.
Vantage is a GUI for Obsidian's powerful search features. My goal is to make it easier for users to learn about and use complex search queries.
It also integrates with @argentum's Natural Language Dates plugin to provide an intuitive, fast way to search your daily notes.
Some example use cases for Vantage:
create an embedded search for last week's incomplete tasks
build a complex query for every section or block that mentions "writing" with "publish" in the title
find all incomplete tasks in your daily notes
find all incomplete tasks tagged #important in notes with "project" in the title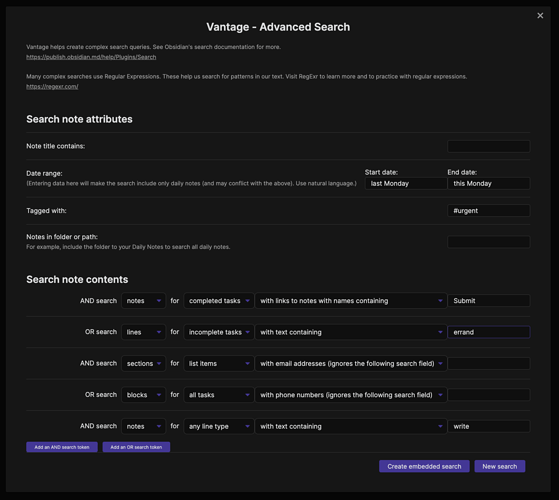 As ever, bug reports and feature requests should be posted on the plugin's GitHub repository under Issues!