This is a trivial macro to build, but just in case someone else hasn't considered it, I thought I'd share it here.
If you're on macOS, Keyboard Maestro is an incredibly powerful automation tool. This little macro simply uses the keyboard shortcut assigned to Today's Note to open it in Obsidian, and will work even if you're currently working anywhere else on the OS.
Here's what it looks like: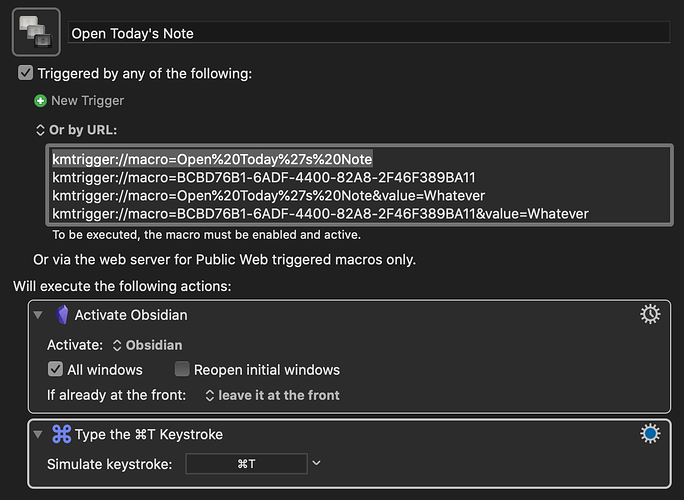 Using Keyboard Maestro's URL triggers, it's pretty easy to activate the macro via e.g., Alfred or a Stream Deck button. You could also trigger it via KM's other options, of course.
---
If you use Alfred, you can also do this without Keyboard Maestro. Create a workflow that upon triggering launches Obsidian, delays for a brief moment (I used .2s), and then dispatches the appropriate Open Today's Note keypress.