Steps to reproduce
Export PDF from Sandbox
Open PDF in Preview. It looks fine.
Copy content and paste into anything (Notes, TextEdit, Mail…)
Expected result
Text pastes correctly.
Actual result
Pasted text is backwards.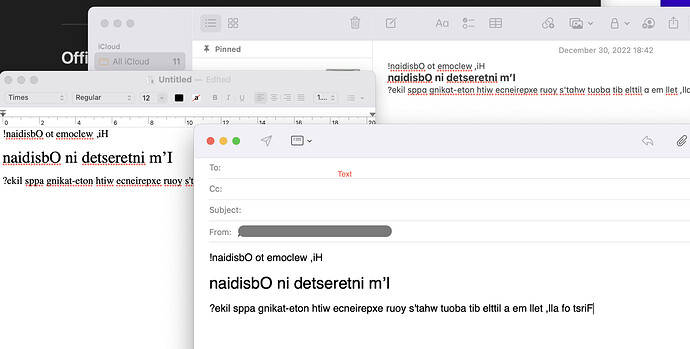 Environment
macOS 12.6.2
Obsidian 1.1.9 (1.1.9 installer)
Sandbox; default theme; restricted mode; no snippets
---
Additional information
Manually changing to the Inter font for Text font in Settings > Appearance produces a PDF that can be copied/pasted.
Suggestion: Inter (or a font with no PDF/macOS issues) should be set as the default export/media/PDF font on macOS.