How does Bujo work?
Check it out: Learn - Bullet Journal
The really powerful thing about BuJo is that all your TODOs/events/notes can just be on one single page (your current daily page), and that's all you need to take care about. One daily page at a time.
In a way, it's almost Zen-like, which is why it's developed a huge following in traditional journalling circles. Here's how it works…


Three main types of bullets: Tasks, Notes & Events. Under Tasks, we can set different statuses: Incomplete, Complete, Migrate, Scheduled, or Cancelled.
Migration means bringing it into a custom list, which can be a project, such as:
Here's an example of BuJo in use: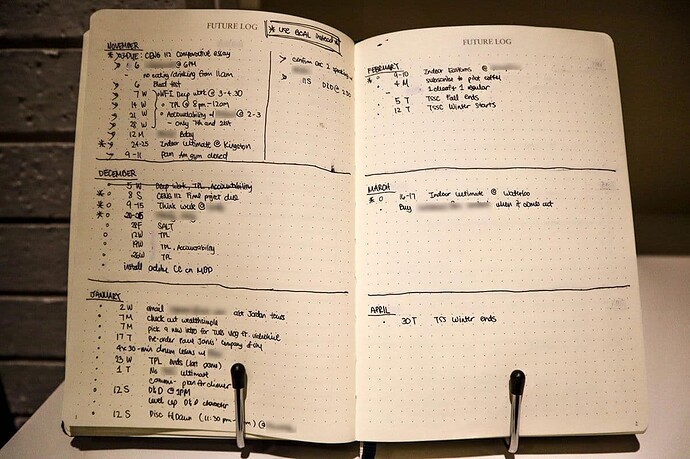 Also to tie everything together, there is the use of an Index page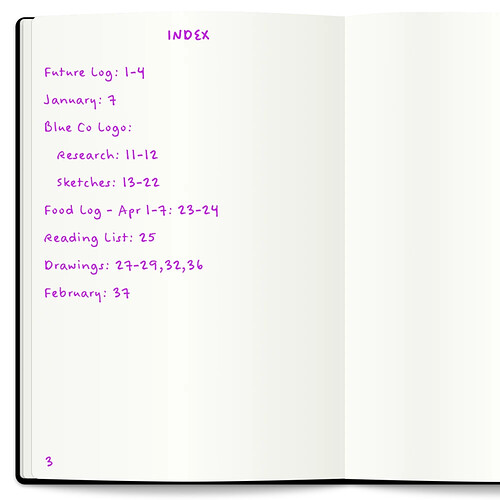 Why use it in Obsidian?
It would make the Daily Notes plugin immeasurably powerful. We can really good plugins that can work together with the core Daily Notes plugin, like "Rollover Daily Todos".
What is needed for a BuJo plugin?
The ability to quickly toggle BuJo states.
Tasks are easy - we can just hit Ctrl-enter to get [ ].
Events are harder - we can do [ ] as well but it's not very clear what's the difference of a Task vs an Event. Also, an Event comes normally with timing/dates.
Notes are the easiest because we just need them to be a bullet like such - notes.
Toggling statuses of tasks are also important:
Incomplete is easy - just [ ]
Complete is easy too - just [x]
Migrate means bringing the task into a "Monthly Log" or "Daily Log"
What an Obsidian BuJo Plugin Could Do…
Firstly, it would co-ordinate all the core pages:
Index - this is a main page that lists all "collections" and other pages.
Future Log - this is a page where events scheduled into the future are dumped into, classified according to Months.
Monthly Log - this is a page that shows an overview of all the things you want to do in that current month.
Daily Pages.
Here's how it works:
When the month ends, a new Monthly Log for the next month (e.g. November 2021) is automatically generated.

Now your incomplete tasks appear in a list: You process these incomplete tasks and ask "is this worth my time?"

a) If it isn't, then you cancel out these tasks and leave the worthy ones as pending incomplete tasks.

b) If they are worthy and to be done in this New Month, bullet turns from [ ] to [>] and the task is copied over to the new Monthly Log.

c) If they are worthy and to be done in the future (not in this New Month), bullet turns from [ ] to [<] and task is copied over to the Future Log.

For notes as well, they can be migrated to collections or lists or projects that you want to work on with the same notation [ ] to [<].

Then as you create a new Daily Note, you can continue to retrieve tasks/ events to be done in the New Month, and the cycle continues.
Hope this stirs some interest at least…