Steps to reproduce
This only happens on the new macOS 14.0. Works fine on 13.x.
Turn off "Use Wikilinks" in the settings
Take a screenshot with Cmd-Shift-4
Drag the image into Obsidian editor page
If I rename the screenshot image to like "foo.png" then it works fine. It seems that something particular about the screenshot filename causing this problem.
Y
Expected result
Should see the image in the editor: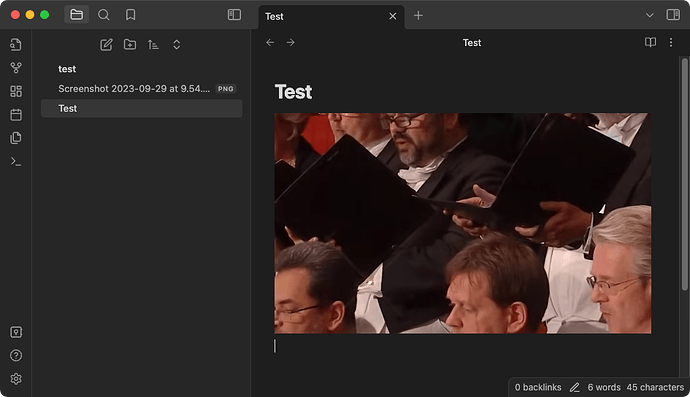 Actual result
The image cannot be shown: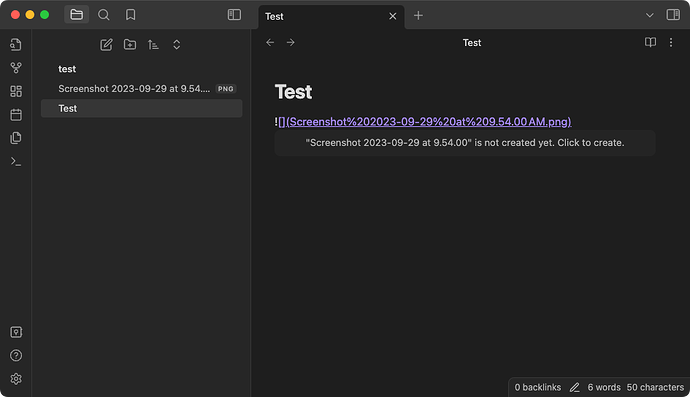 Environment
MacOS Sonoma 14.0
Obsidian Version 1.4.14 (Installer 1.4.13)
---
Additional information