Hello folks,
Happy Obsidian users since about a month. With the v1.1 release (Obsidian Release v1.1 - Announcements - Obsidian Forum), there is this new behavior:
The frontmatter YAML will now always be hidden in reading mode. The "Show frontmatter" toggle now toggles the metadata section.
Before v1.1
Before the update, only the alias and tags were showing. It was perfect!
After v1.1
But now this is how it looks :
EDIT MODE (all good here)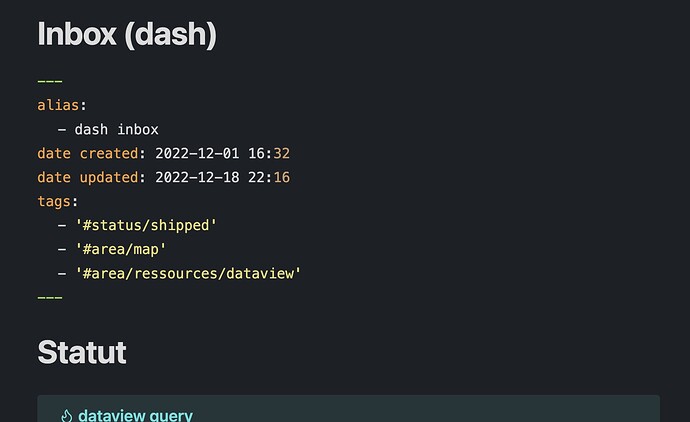 VEW MODE (see the red rectangle)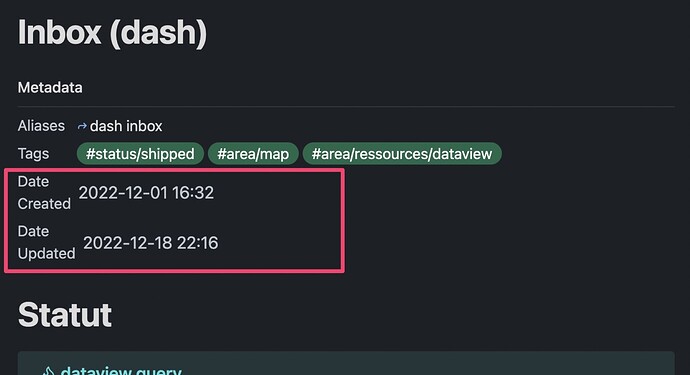 All fields from the frontmatter is showing

I think it's very ugly in the view mode.
---
My Suggestion
My suggestion is the let the user choose which field show be displayed in view mode
PREFERENCE PANE


I personally need this to ensure my tags are well organized.
Thank you very much!