Hey Obsidian forum,
I have really been enjoying the minimal theme by kepano but wanted to see what changes I could make to polish up a few more things.
I also re-used a few snippets from here Meta Post - Common CSS Hacks
and this is all directly inspired by iA Writer https://ia.net/writer and using their custom free fonts.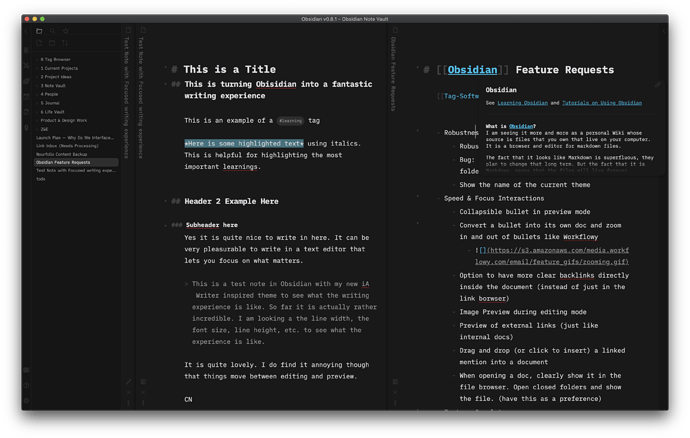 I am curious what people think and if they have any suggestions.
I had a hard time selecting a few things and wondering if anyone can help me with the following:
How can I modify the height of a popover? I modified the width but not the height.
Are the collapsible bullets broken? Did any of the custom CSS break them?
Can I set the width of the notes (when there are multiple notes open) to have a dynamic width? ie I want them to be wider on my large monitor.
Is there a better way to find the right CSS selectors other than just opening up one div at a time in the inspector?