Obsidian panels are great, but I'm resizing them dozens of times throughout the day. That's because when I close a panel, the remaining panels revert back to a standard size.
It would be much better if the panels go back to their previous size. That is, the size they had before opening a new panel.
Example
By default I work in the left panel, and use the smaller right panel for reading and browsing: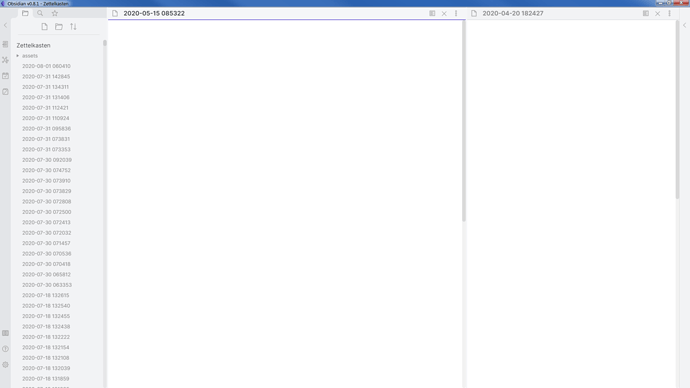 But now I open a new panel from the left panel. This new panel becomes the middle panel: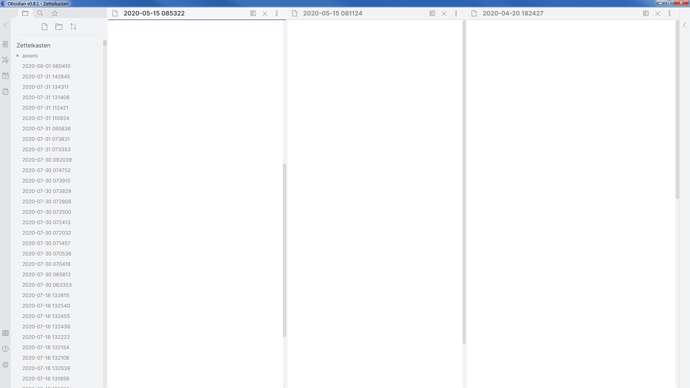 After I'm done with the newest panel, I close it. But now my panels don't go back to their previous size: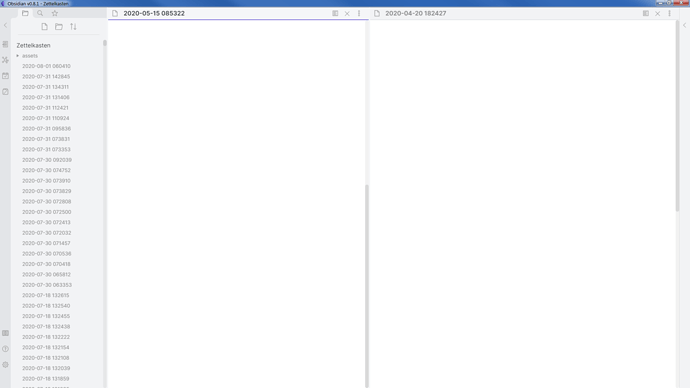 Now I have to resize them by hand again. It would be more productive if I can just continue typing.

---
(I searched the forum but didn't a discussion similar to this thread. But I might have used the wrong search phrase. Let me know if I overlooked something!)