A while back I clicked the "Developer" role on the Discord, so I felt I had something to prove.
Review is a plugin that allows you to quickly add the current note to a daily note in the future. Or today. Or the past. Whatever!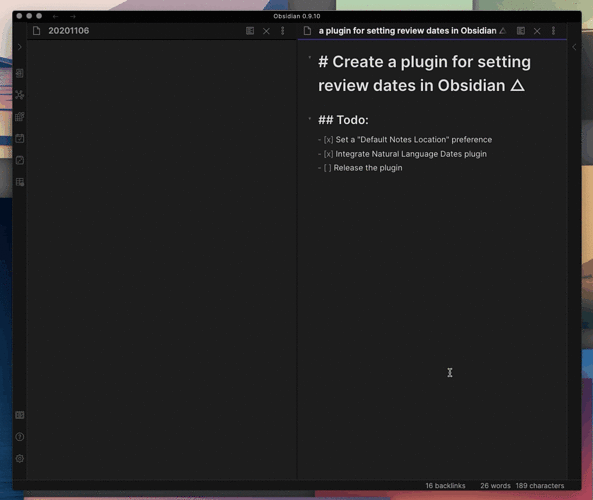 It integrates with (and therefore requires) @argentum's Natural Language Date plugin. (Really, that plugin does all the hard work. My plugin is lazy.)
I personally love it for GTD-style project review (as I use Obsidian for my tasks manager). On a project page, set it for review for a few dates in the future to make sure you don't miss it.
Enjoy!