Hi -
I would love to see a side panel option that displayed my (currently being edited) document in a outline view, like DevonThink can, or Drafts, or MultiMarkdown Composer. I end up making a note with a few different sections, and often want to hop between those sections rather than make 6 separate notes. Having the note outline visible would be really helpful.
Here's a screenshot of the way DevonThink displays this: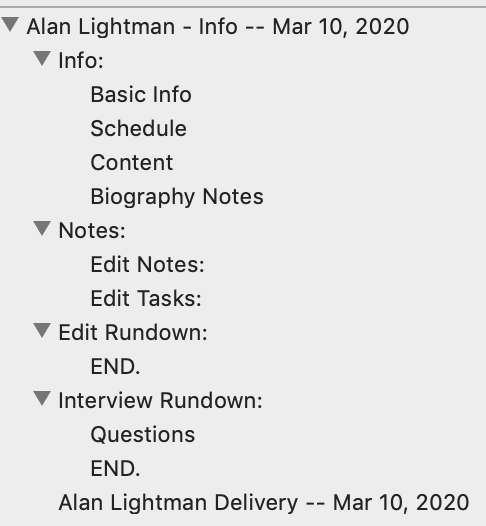 Being able to click on a section and skip to it would be great; eventually allowing reordering by dragging the sections is nice.
Not sure what the behavior should be if multiple windows are open and none have active cursor, but maybe it just holds last viewed note until a new one enters edit mode.
-Robert