Obsidian Icons Plugin

IMPORTANT: As this is an experimental version, this plugin cannot (yet) be installed via community plugins from within Obsidian, but must be manually downloaded and activated (see the repository README for more information).
Hi everybody, I just completed a first experimental version of an Icons Plugin for Obsidian. I'm currently looking for beta-testers to provide feedback.
The plugin supports the following icon sets:
You can toggle which icon set(s) you want to display in the icon picker from within the Icons Plugin settings.
Screenshots
Select any icon from the icon picker (selectively activate icon packs in the settings).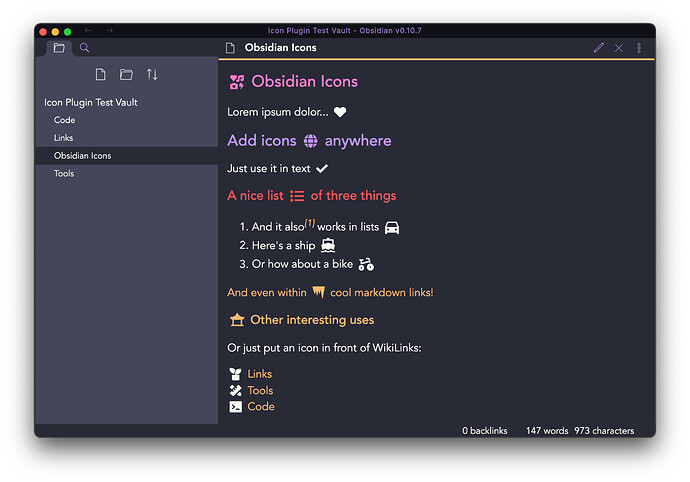 The rendered markdown will display the icons accordingly.
Contribute / support development
Post your ideas for additional features and functionality in this thread
Test this plugin (manual installation necessary as for now) and report your bugs by opening an issue in the GitHub repository
Star the repository on GitHub to help others discover it
If you want to get notified for updates when I release a new version of this plugin, feel free to follow me on Twitter.
Let me know what you think, I'm curious to hear your thoughts!