It still needs a bit of work, but the bones are there. Let me know if you have any ideas on things that should be changed.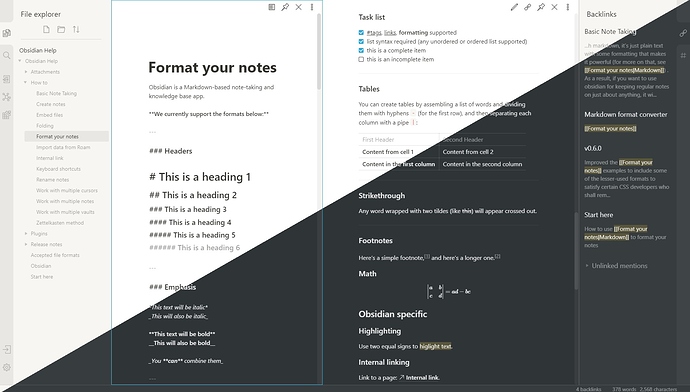 (yeah, I used
@kard32
's split light/dark screenshot idea)
Update: Customisations!
I revamped all the colours with my learnings from my Base2Tone theme. By default, you shouldn't notice much of a difference (if you do, and it's too noticeable, let me know).
However, right near the top of the CSS file, there are hue and saturation values you can play with that will recolour the whole interface.
I've also made it simple to change the lightness values (variables L0-L3) and/or text-colour for light and dark themes separately.
Finally, if you want to use this theme with AndyV2 (or just don't like the look of the in-body-style header and want the Obsidian-style headers back) just delete everything below the comment:
/* !!! Remove from here down if you want to use with Andy Matuschak mode V2 !!! */