@akaalias, thanks for the info. Plug-in is now working for me. Having 'played' around with it I have two (2) observations/requests-
Is there a way to NOT blacken the background behind the Plug-in screen or to have a UI slider to minimize the intensity. I'd like to be able to read the File info ribbon on the left or the Tag ribbon when I have it available on the right.
And, I'm not sure of the relevance of the different colors used in the result window, but on my monitor screen (not like the png capture), its nearly impossible to read the results. Again, as in

#1

above, maybe a slider to reduce the color intensity or selection of no color (if there is no relevence) for the search results.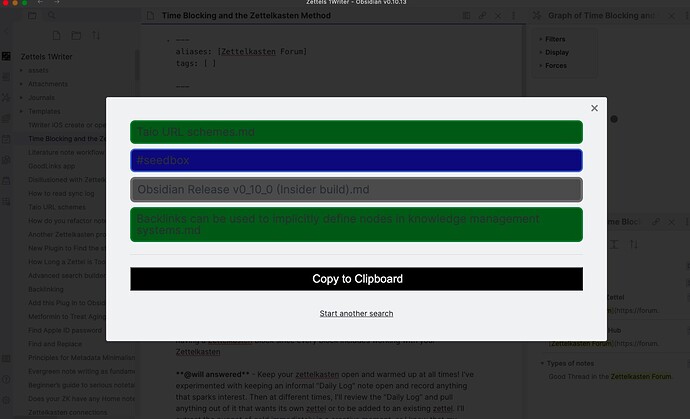 Thanks for listening.