Use case or problem
When using the quick switcher to find files in folders the output is extremely "noisy" because it includes the entire path in the name. This introduces significant friction when trying to move quickly between notes.
Example: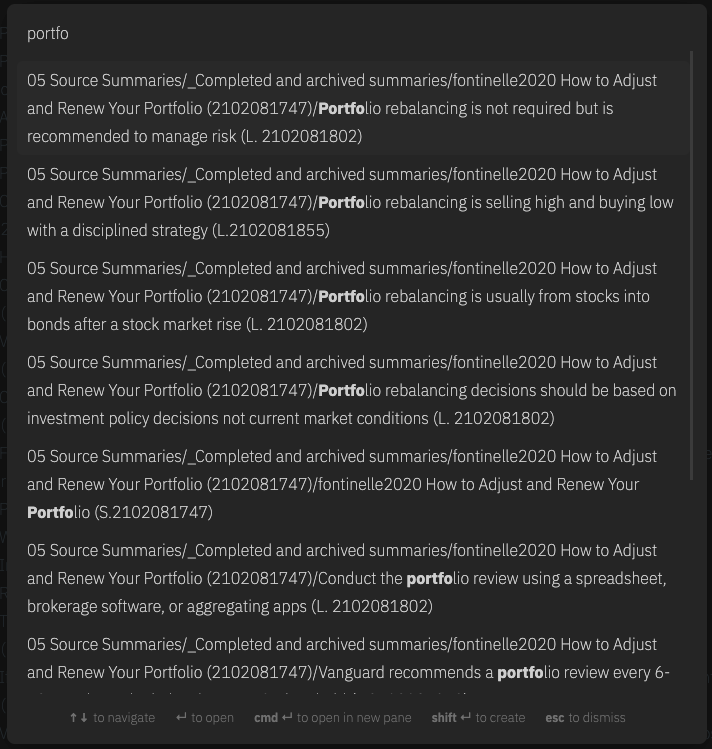 Proposed solution
Make the quick switcher output match the output of the link popup.
Example: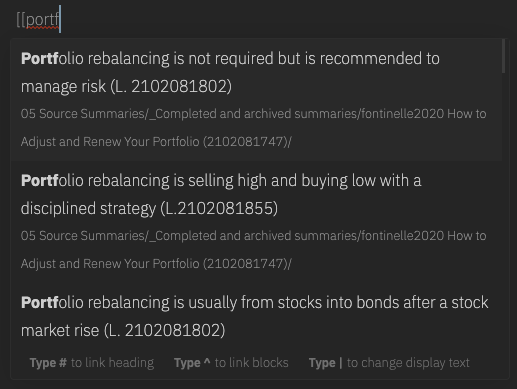 Current workaround (optional)
No workaround, just tedious reading of all the visual noise trying to find the note.