Hello,
I am using Sync on Mac and iPhone via Dropbox. All the data syncs, but it behaves and looks different on Mac vs iPhone. On my Mac, I set up two separate vaults within my remote vault, using "open folder as vault". They open in two separate windows as vaults, which is what I want.
However on iPhone, those same two vaults appear as two folders within the single remote vault. This makes it hard to use in the same way. I don't want any interaction/overlap between the two vaults.
This is how it looks on my Mac - this is the functionality I want: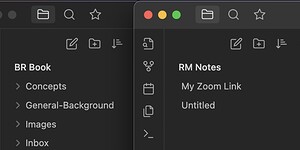 This is how it looks on my iPhone - the functionality I don't want: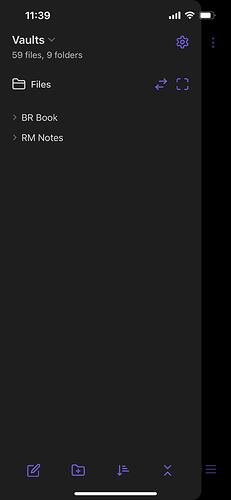 From what I could find in pre-existing discussions here, what I am hoping for may not be possible. But I didn't quite understand and wanted to be sure in case I am missing a way to do it.
Thank you!