Hi all, hopefully someone figured this out already? I can't seem to fix this within standard theme and plugin settings.
What I'm trying to do
I really like the idea of having colourful headings - used to do this with Style Settings plugin, now using the built-in "Colorful headings" setting in the Minimal Theme Settings plugin.
What I'm trying to do is keep headers colorful even after they become internal links.
In my daily note template, I update headings to internal links. So that I can see which major parts of the day were spent on working on most important areas.
What I would like is to have the headings show up as multi-colored ones, but instead they become the "internal link" color.
Attached are two examples - one with standard template and another one with some of the same headers turned into internal links (see how they're all showing in blue color now)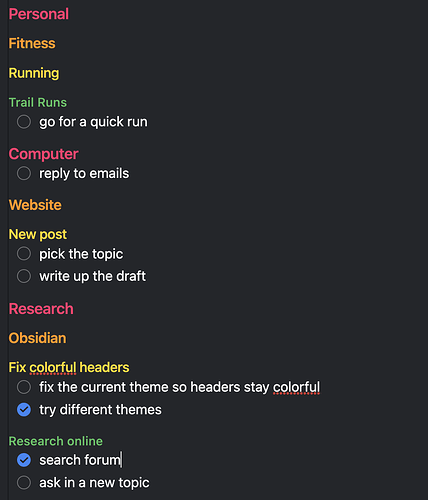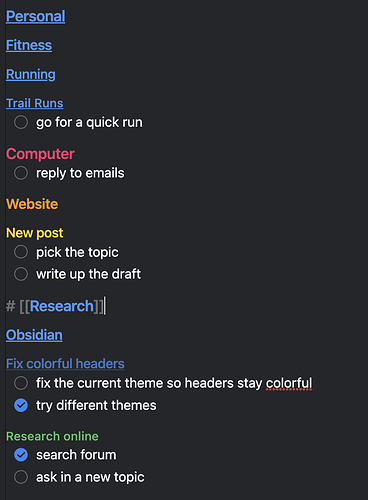 .
Does anyone know what I should update CSS wise to make sure h1/h2/h3/h4 links are staying colourfull in image 2 just like normal non-linked headings in image 1?
Thanks everyone!