Hi all,
Some time ago I asked in the forum how to work with geolocations, so I can tag location data along my notes. I was not happy with the existing options so I wrote the Map View plugin, which as of today is part of the Obsidian Community Plugins.
Map View gives you a map-based view of your notes, filterable by tags, with many possible customization options (and more to come).
At least for me, it's a key component in making my notes more useful.
Hope it can help others as much as it does for me!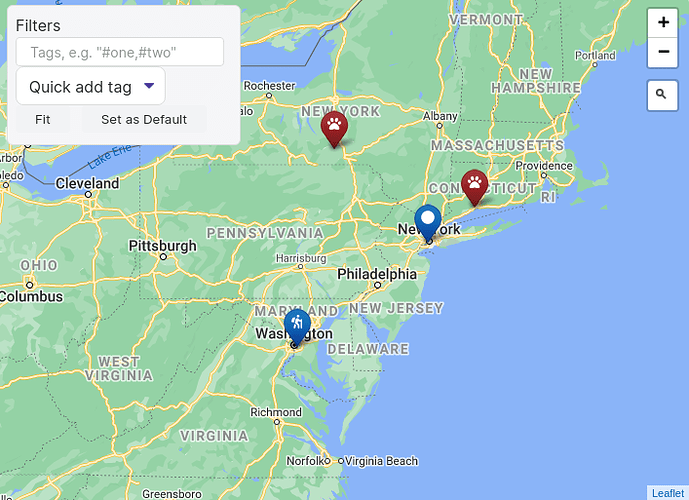 P.S: mobile support will make this plugin even more useful, that's my next major item to work on!