I posted this feature request the day before yesterday

Apart from the feature request, there is a problem about the keyboard input event with IME. Developers may have already known this.
"Enter for Autocomplete" and "Enter for Converting characters with IME" collide.
like this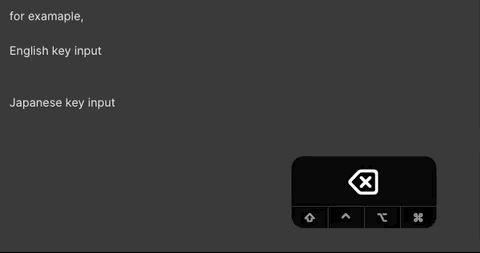 As I explained on the feature request post above link, there is the same problem in Command palette.

so far, we mostly do like this or struggle with autocomplete using mouse.

I'm not a programmer. So I don't know much about this kind of problem and can't explain it well.
But I researched this keyboard input event problem. As a result, I found maybe related posts or issues on the Codemirror repo. If someone knows about this, please help to explain. and I hope developers to make a patch for this.
It may be necessary to distinguish between the Enter when converting with IME and the Enter except for the former.
Environment
OS : macOS catalina (10.15.7)
IME : both of Google Japanese IME and MacOS's default IME
Obsidian : insider v0.10.1 (installer v0.9.3)