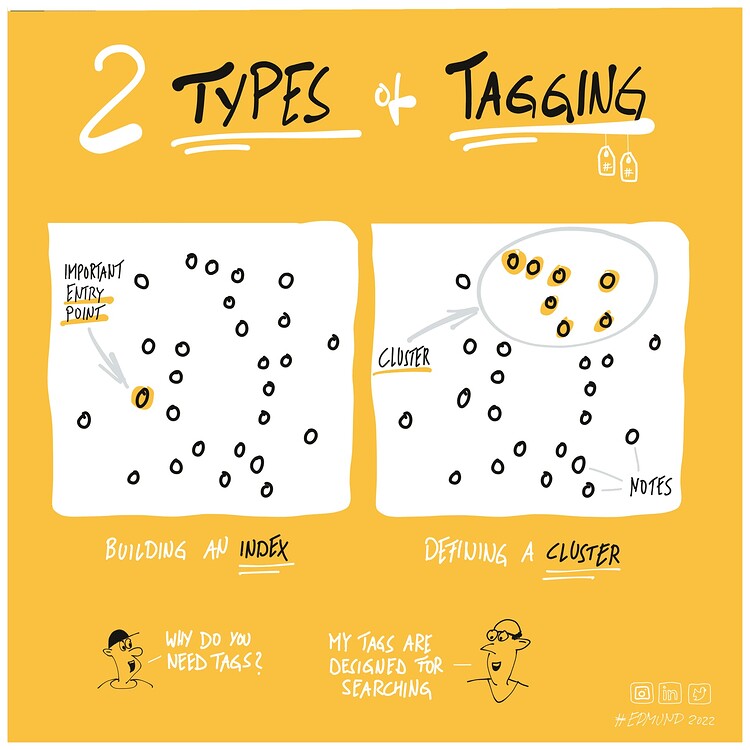 I've learned that tags are best thought of as specially designated search terms.
I choose using tags for Zettelkasten with two different goals in mind:
to build up an index
to define clusters
Both methods of tagging support further searching:
The terms in my index are leading me to important entry points in the slip-box.
The terms which define clusters are leading me to a number of similar notes that belong together.
While tags for indexing should link only a few important notes, the entry points for further investigation, the tags for clustering connect larger groups of notes with similar focus.
What's your preferred strategy for tagging? And what's your benefit from using?
---
More about the 12 Principles For Using Zettelkasten