Steps to reproduce
Draw any gantt diagrams with mermaid.
Expected result
A moderately readable gantt chart will show up.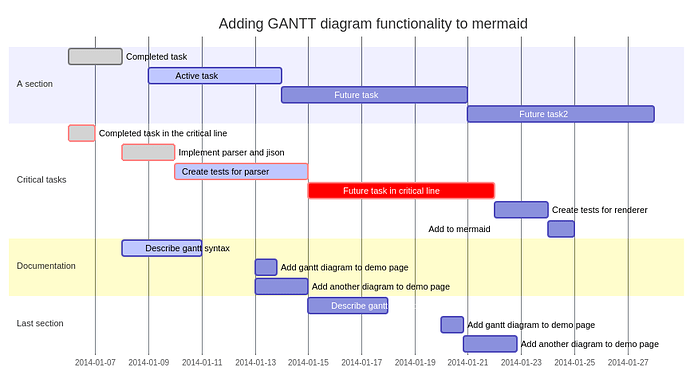 Actual result
The gantt chart is way too small and it's unreadable. Resizing the window will not make it larger: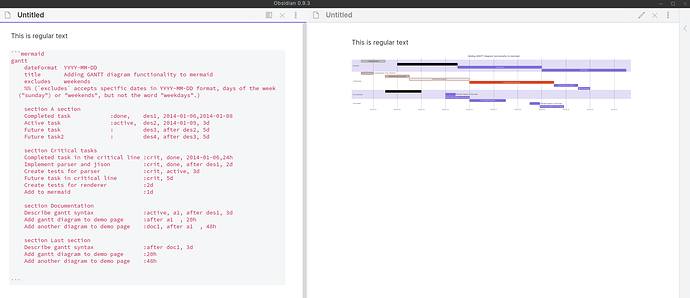 Environment
---
Additional information
It would be great if we can resize and change the alignment of the mermaid diagrams.
I have a feature request here: Ability to resize and align mermaid diagrams
This is not related to: Mermaid scaling issues as I'm not on a high-DPI display and not using any kind of UI scaling.