Many Markdown editors, allow for replacing fenced code blocks with some rendering of the content it provides. For instance, Typora allows one to create a document containing a mermaid diagram:
graph TD
  A --> B
  B --> A

And it will be rendered as: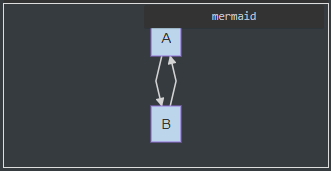 It'd be awesome if Obsidian's plugin API allowed defining custom renderers like this. It would allow one be more productive by putting domain-specific content into their notes without needing to resort to screenshots.
Note that there's probably some unification to be had across renderers for code fences like above, inline includes (e.g. ![[diagram.mermaid]]), and just viewing a custom file type in the file explorer.
Allowing custom renderers for content would allow many kinds of plugins to be relatively easily implemented, including: