Use case or problem
The search pane has a great UI for including context (collapse, expand, show more).
When we need to copy the results, all of that valuable context is stripped.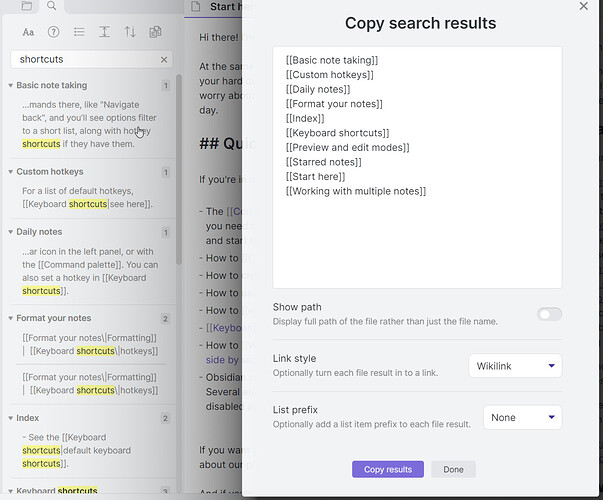 Proposed solution
Please add the same controls that the search pane has for context to the Copy Search Results window. Or, give an option to match the information shown in the search pane.
Example
I accumulate numerous tags like #email/boss with a line of intended communication across so many notes. Copying search context would allow me to collect all of these notes and paste them into en email in one single action.
Related feature requests (optional)