Argdown Plugin
Create argument maps with argdown syntax in a code block.
Available in the community plugin list & GitHub - amdecker/obsidian-argdown-plugin.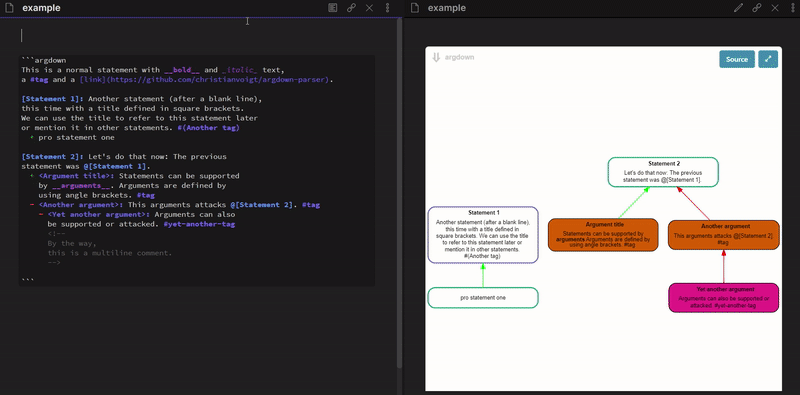 Note: you will need to install argdow-cli because I wasn't able to bundle it with the plugin (if anyone has experience and wants to help out lmk!).
Feel free to reach out! Github is probably the best place if you have any issues
Happy mapping!!