Currently (at least on Linux, where I use version 0.9.20), it doesn't seem to be possible to drag a note to a master level and pull a note that is the head note to a sub-note level.
This would be very useful to do, when you want to convert a master note (or head note?) into a sub-note of a different, newly created main note, which occurs to you sometime later.
Simply put, it seems that currently it's not possible to reorder the hierarchy: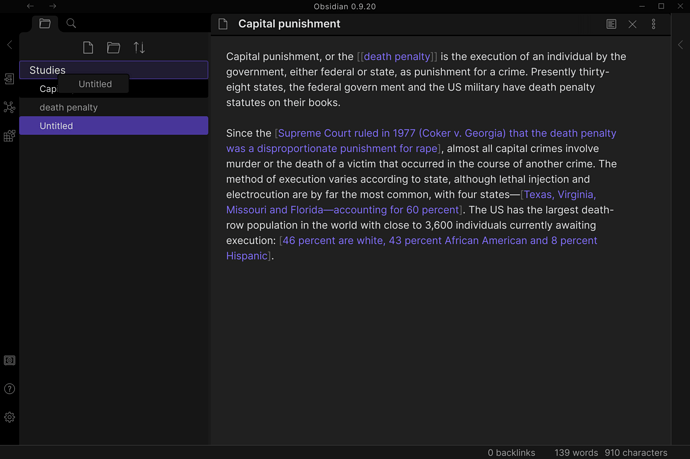 From the screenshot of my study notes above, you can see, that I would like to make the untitled note a master note above the Capital punishment note. However, It seems I cannot move any new note above the level of the Capital punishment note, neither to make the Capital punishment note a level bellow the newly created untitled note.