Pressing ALT+UP/DOWN should move selected lines (1-or more) up or down.
Same way a VS code.
Hi mrx23dot, welcome to the Obsidian community!
You can set Alt-Up and Alt-Down to behave the way you want in Hotkey settings. (I use these shortcuts myself.)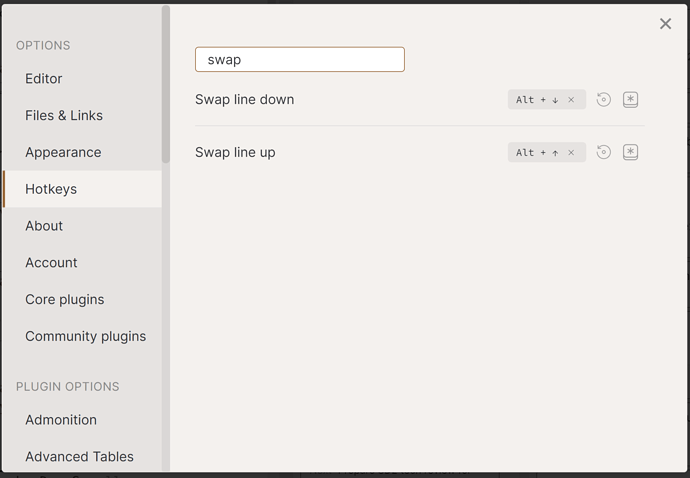 This topic was automatically closed 24 hours after the last reply. New replies are no longer allowed.