Steps to reproduce
Open obsidian help. Insert yaml at the top of the page.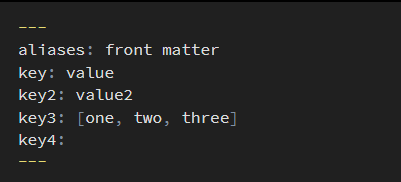 Expected result
The preview should display the entered information.
Actual result
Only "embedded" values in obsidian are shown.

Environment
Obsidian version: v0.13.33
Installer version: v0.13.31
Operating system: Windows 10 Pro
---
Additional information
It won't show anything without built-in values.