Since Obsidian can't render the epub file as it does to a pdf file, the best way to read the epub ebook in the obsidian is by combining the calibre content server and iframe html.
It would be helpful for those who want to take notes from the ebook side by side using obsidian.
The first step would be starting up the content server. For that go to open calibre - go to preferences - go to sharing over the net - click start server - note down the IP and port.

Open obsidian and copy-paste the HTML below.

 <iframe src="http://IP:port/" width="550"height="740" border="0" frameborder="0"> </iframe>


Replace the IP and port number.

Go to Preview Mode.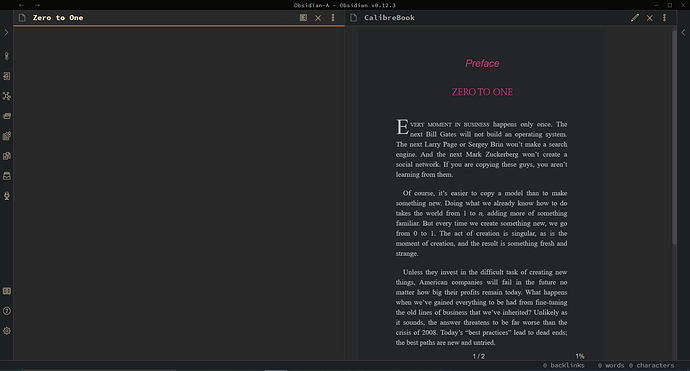 Further help can be found here:The calibre Content server — calibre 5.17.0 documentation
Simple but Useful. Isn't it ?