Things I have tried
Often I get an error message that is too long to read or which disappears before I even notice it.
How can I go recover and leisurely inspect the text of such messages without them vaporizing in front me? Confusingly, they don't seem show up in the console. Is there a log file somewhere?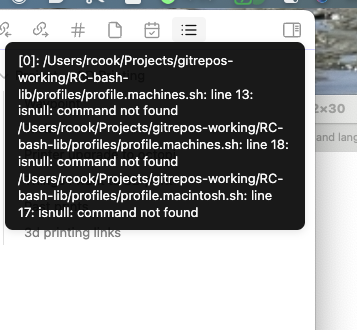 What I'm trying to do
Trying to troubleshoot errors.