update: I created a plugin to help with this. See here
Obsidian 1.0.x
When you are viewing a note in side-by-side (edit/preview) mode, e.g.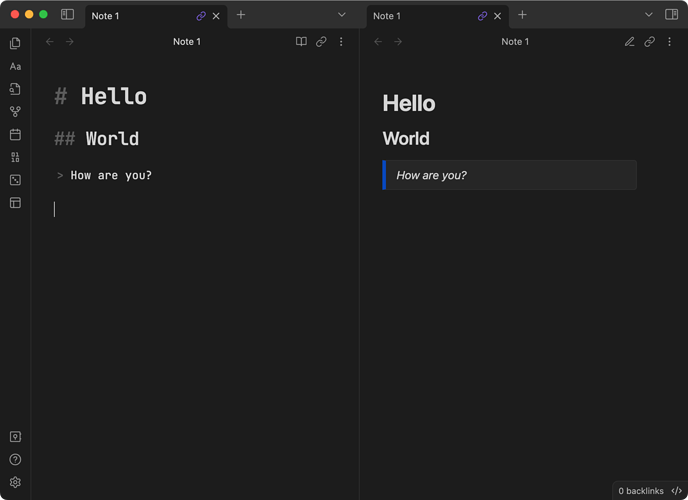 And then you press ⌘N to create a new note, Obsidian used to open that new note in the left-hand pane and preserve the current left edit/right preview view mode.
Since 0.16.x (and now 1.0.x) the new note opens to the right of the old note, in a new tab, is not linked, and does not show a preview. E.g.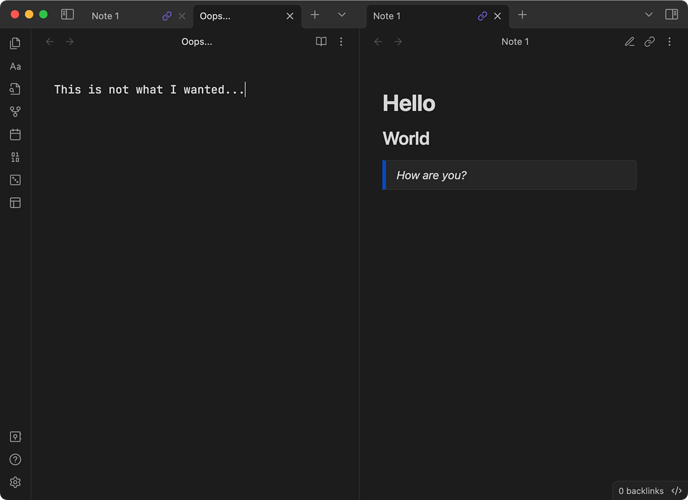 I don't like this. Is there a way to configure it to use the old behavior?