Use case or problem
I want to use valuable screen space.
(e.g. when using Obsidian side-by side with another application on 12 inch HD laptop screen. )
Proposed solution
Just a suggestion how it could look like: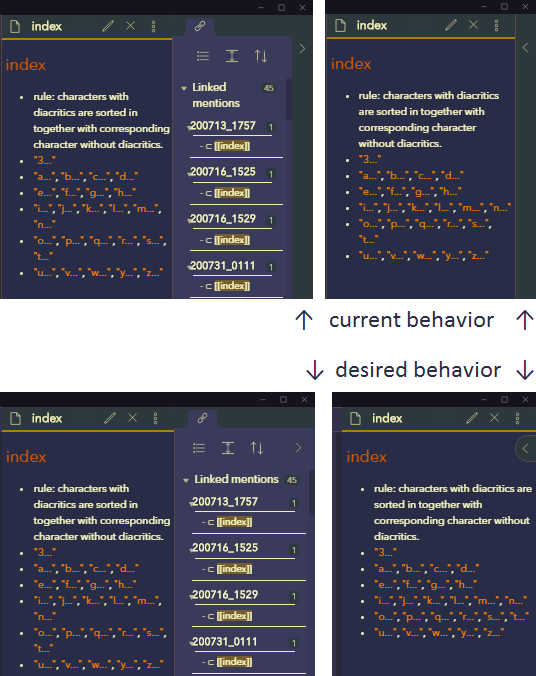 If it is difficult to wrap eventually long header around the icon which unfolds right bar, then the icon can display over the text and disappear when we do not hover cursor nearby.
Current workaround / solution:
Drag backlinks pane/tab to left sidebar. Right sidebar disappears completely when it does not contain any pane/tab.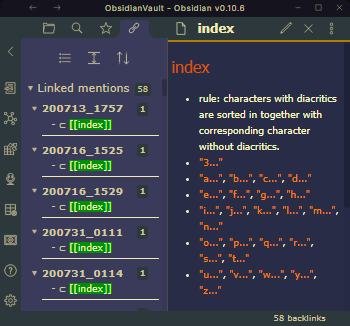 Seeking further improvement in

Related existing feature:
"Toggle right sidebar"
Keywords: bar, button, fold, hide, layout, ribbon, show, side, slide, unfold, window