This is a very minor request for potentially improving the UX at least on Linux. In some desktop environments, you can define custom actions for the context menu to launch the application with different options. Firefox is a good example: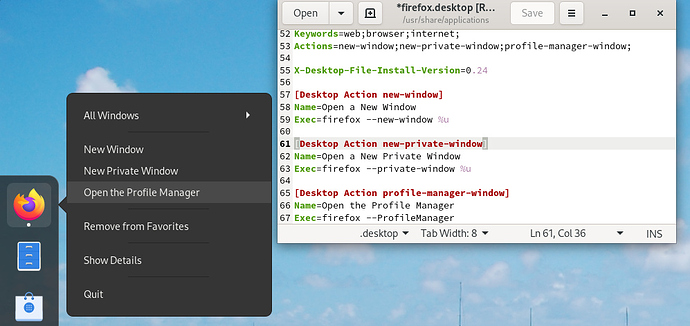 My proposal is to add:
An URL scheme to explicitly open the vault picker, so we can have a custom action for "Open Vault Picker". Feeding an empty vault name here would be the easiest: obsidian://open?vault=

An URL option to explicitly open the help & demo vault, something like obsidian://help, which does the exact same thing as pressing F1 in Obsidian. This is nice to have so the help vault is more prominent and people can get help on basic usage without having to look things up on the forums or ask about it in the Discord community.
You don't need to worry about the actual .desktop file, I can fix those up for you since it's a very trivial change.