Hey guys,
Previously I created the Reverie Theme
Reverie is on the community themes. I'm happy to see people are liking it so far.
I'm working on a new theme and I'd like to share the code for anyone who'd like to test it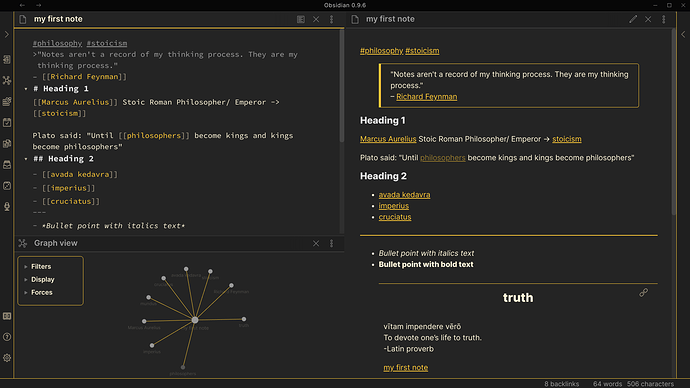 The code is available here
There are inscrutions in that link for those not too familiar with git
Settings Menu Colors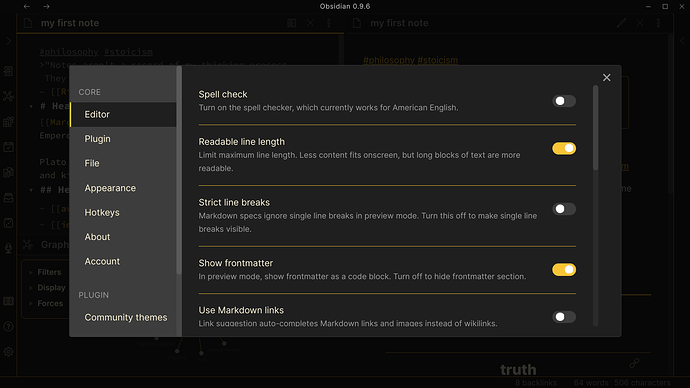 Special Features and Non-features
Currently Wasp consists of a "monospace / fix width" font for editing mode
This is super helpful for using "Editor > Vim Keybindings"
Headings same size non-feature
I really like having all headings same sizes. This is more of a personal preference coming from spacemacs.
I'd like to know thoughts on this, since I could remove it.
Feedback
I'm still working on it, so any feedback is welcome, since I'd like to submit it to community themes once it's ready!
Thanks!