Page preview works now for standard markdown links too:
even for links with spaces:
But there are still inconsistencies.
Live preview still renders invalid links with spaces (last line here) and shows a "not created" preview, whereas in reading view it doesn't render as a link (which I guess it shouldn't, but correct me).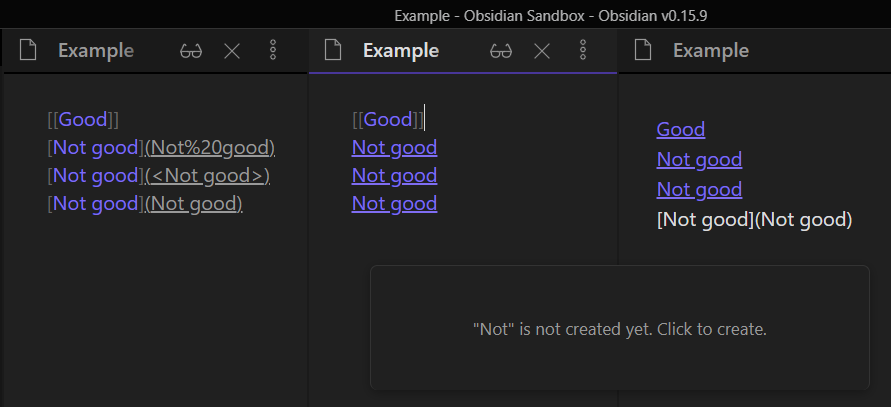 The other inconsistency I found is, the correct links have the same DOM representation as external links, which makes them indistinguishable from external links in CSS, and this is something some themes rely on. These links have neither internal-link nor cm-hmd-internal-link classes.
In the live preview DOM, external links and these outlier internal links look like this:
<span class="cm-link">
    <span class="cm-underline">
        link title
    </span>
</span>

While normal internal links look like this:
<span class="cm-hmd-internal-link">
    <span class="cm-underline">
        link title
    </span>
</span>