Hi all,
I just started using Canvas and ran into an issue integrating it with my workflow. Is it possible to show unlinked and linked mentions within a note card on Canvas? I often have 'topic' notes I'll link to from various 'content' notes so I can reference said 'content' notes when I want to dig deeper into a 'topic.'
Here's an example of how I'd imagine this would appear: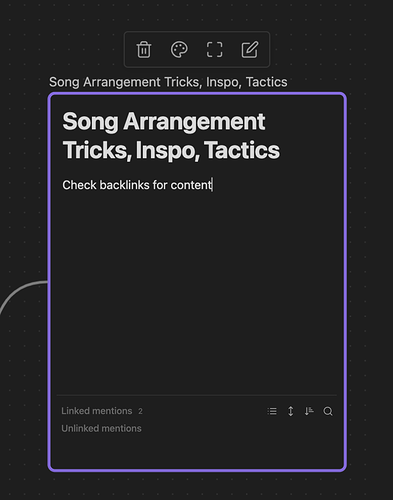 Does this or similar functionality exist within Canvas? If not, does anyone have ideas for a workaround?
I'm still a bit of a noob with obsidian and this forum, apologies if I'm missing something obvious or if I'm breaking any rules!