I have been using Glasp since I posted this topic "Copy and paste all sentences I want in a web article at once on Obsidian."
And I got a newsletter that introduces a new feature, showing a reading list on Obsidian.
By just pasting the iframe, I can display my recent reading articles. It's beautifully implemented!
Now, it shows only recent articles, but I think they will make it customizable such as displaying articles only in learning, reading, self-improvement, etc. Let's wait for the update!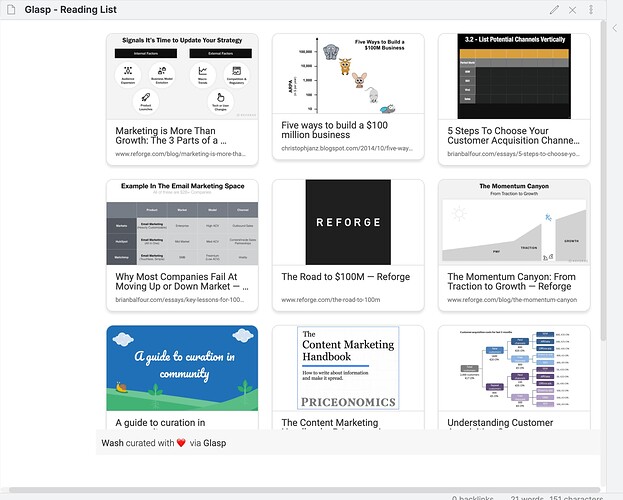 Here's a tutorial video on Twitter.