What I'm trying to do
Hi. How can I remove the requirement to press control for preview on hover (in the preview window)? There is a question already here (topic is closed so I have to start a new one), where it says that I can turn it off but I feel like I am missing something. Here is how my settings look like. I don't have the option to unclick that. I tried different theme as well with no luck.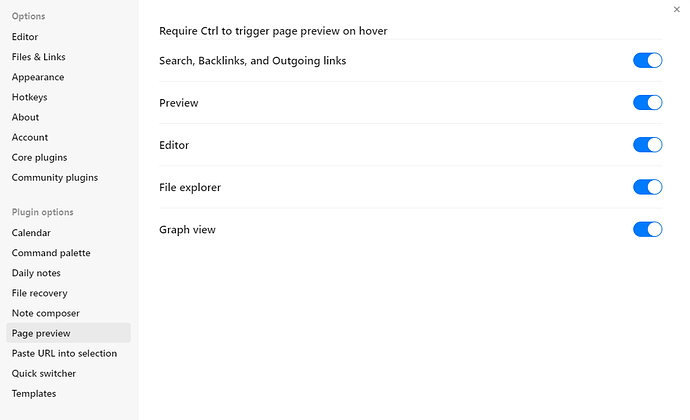 Does the Page Preview plugin only adress the editor and not the preview window)
Things I have tried
Reading the forum and the help.
Thanks!