There are many solutions out there for clipping text from the web into Obsidian. If you use Keyboard Maestro on macOS, this one might be the simplest and most customizable of all.
This Keyboard Maestro macro takes selected text in either Safari or Chrome and places it in your clipboard in the following form:
> quoted text
    - [Website title](website link)

The result looks like:

(Depending, of course, on your theming!)
Here's what the macro looks like: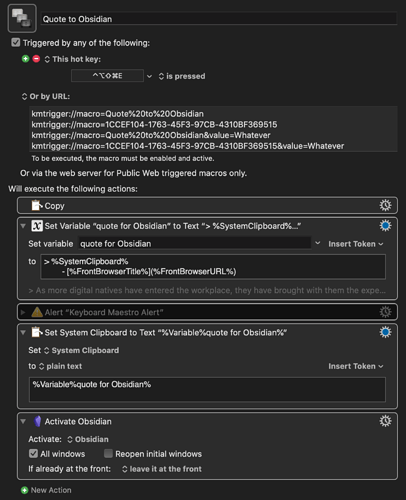 And here's an exported version for you to import into Keyboard Maestro.