Hi,
It seems that the Quick Switcher Research doesn't give me the same responses that before.
Usually, I can find a note with the Quick Switcher by writing several letters present in the title of the note I'm looking for, even if those letters are not consecutives.
Steps to reproduce
So for example if I write "cpt"

Expected result
I should obtain the list of all titles containing the letters "c", "p" and "t" that are in the same order, including all notes about "comportement".
For example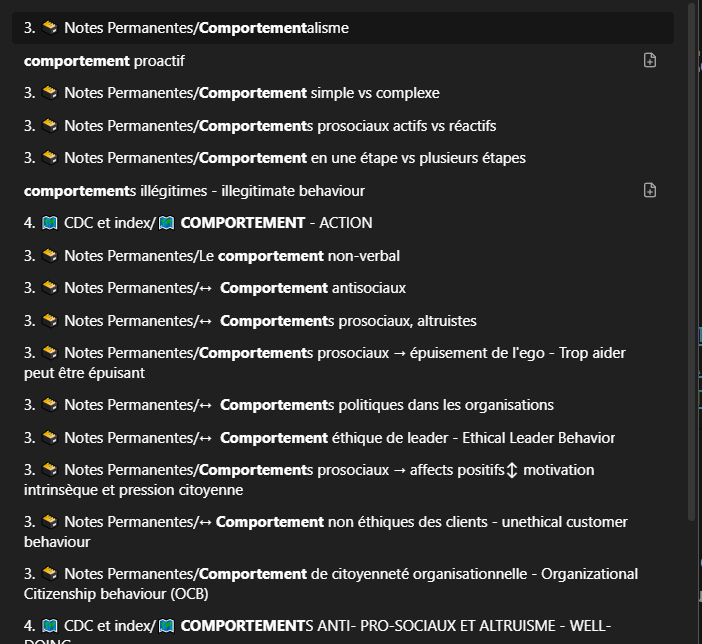 Actual result
In fact, I obtain nothing.


Environment
Windows 10
---
Additional information
I tried to turn off community plugins and selected the default theme.
I have the impression I experienced the same problem on another computer with windows 10 also.
I'm wondering if it is a bug or if the functionnality has been changed. I tried also to see in the options of Quick Switcher if there was an option related to the Quick Switcher Behavior, but found nothing.
Thanks for your consideration.
All the best,
Michaël