Hello! I recently released my first plugin, Daily Note Outline and now it's available directly from the community plugin list.
It's a plugin that displays outlines of multiple daily notes at once to make it easier to find what you wrote. You can choose which element (headings, links, tags, list items) to show as outline, so if you write the categories of content in link form (as perhaps seen in Roam Research, Logseq, etc), but you can still find them.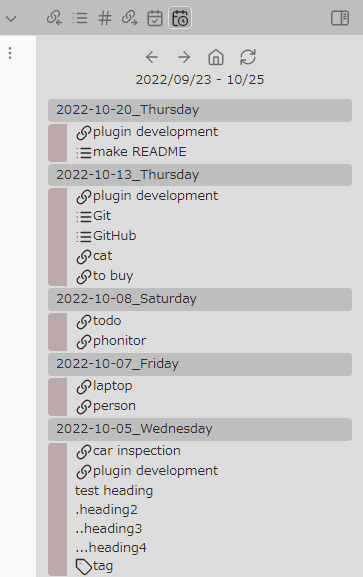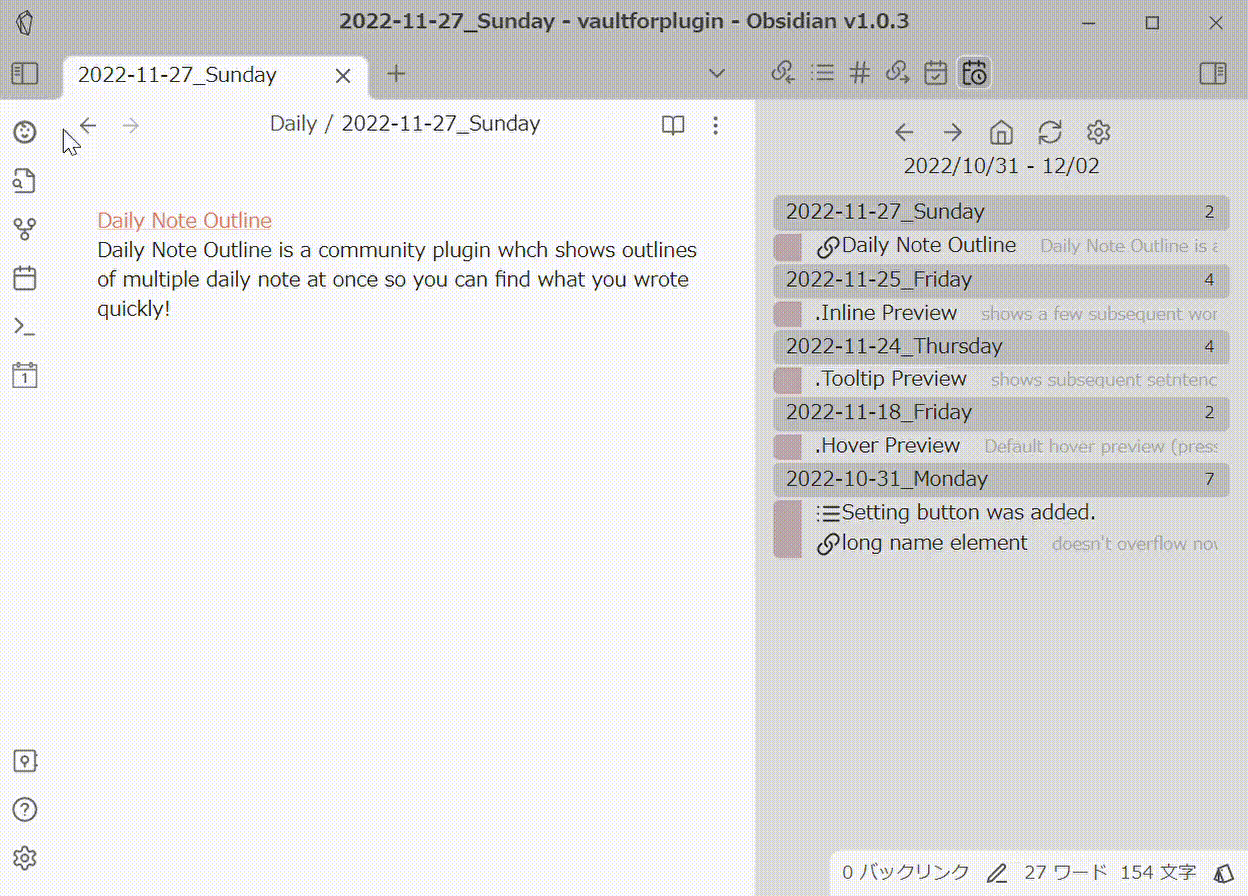 I'd be happy if you use this plugin and give me a feedback!