Hey!
I couldn't find any thread related to what I need.
The idea it is to have the same bullet connection that there is in LOGSEQ for the bullets.
I work a lot with bullets and indentations, it will pretty helpful to have this kind of guide for this cases.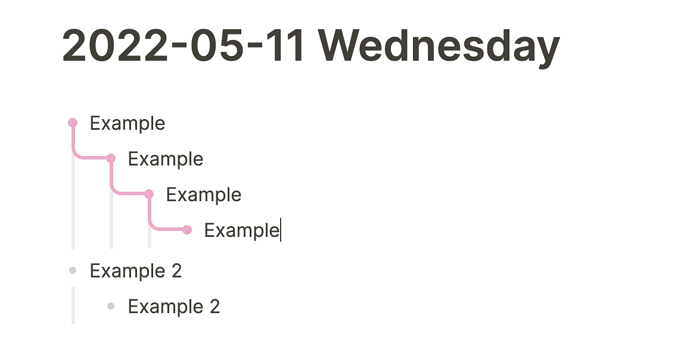 If there's something that already exists for this kind of request, let me know!