Use case or problem
Sometimes it's too hard to read the strikethrough text because of the fat line in the middle: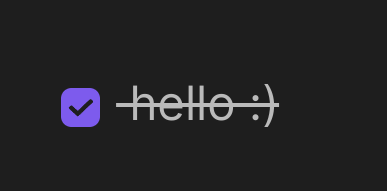 Proposed solution
Have an option to disable the middle line.
If the option for disabling the middle line is enabled:
Upon checking a checkbox, everything should be the same as it currently is, including dimming the text, but just hide the strikethrough line.
Current workaround (optional)
If anyone has CSS to share that would be awesome!