Often, when I type something on a note on my iPhone, it doesn't fully sync to my mac. (e.g. if I type "a note on my iPhone", only something like "a note on" would appear). I have "Prevent device sleep" enabled on my iPhone.
Is there any way to fix this behavior? One thought that came to mind is that maybe there could be some interference from plugins. The plugins I have installed on mobile are below: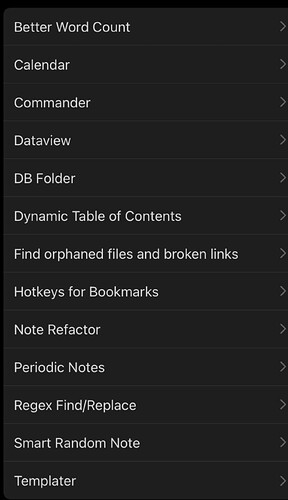 I appreciate any suggestions!