Use case or problem
The nature of a digital garden is that it is fluid: Note names get changed and files get moved. Pairing that with Obsidian Publish results in a lot of broken links which makes it pretty unsatisfying for visitors.
Currently, the 404 page looks like this: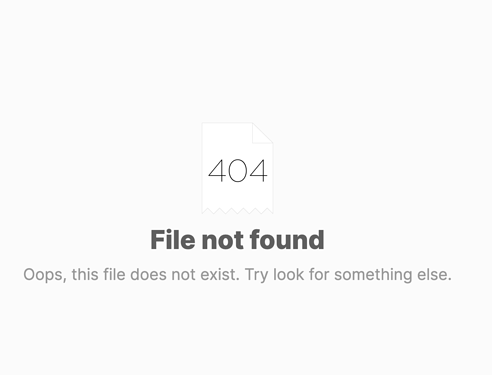 Proposed solution
To make the user experience better, search results could be displayed to the user for the missing page.
Say, I link to the note Slipbox/Obsidian. Then I move it to Tools/Obsidian → The link is broken even if the file name hasn't even changed. It would be great to display a handful of search results for "Obsidian" on the 404 page. Most broken links could be remedied, or at least the visitor is redirected to similar pages.